``celebrate
``10 years old
``ineffable
``netbulls
Services
We'll help you figure out what the heck you need to be doing with your software. Then do it.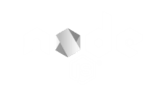 Portfolio
Software crafted with care in Poland
for innovative companies all over the world.
About us
We bring brains, skill and intensity. Tricky problems don't scare us.
We eat excuses for breakfast.
Careers
We believe in rolling up our sleeves to get important work done every day to remove the friction from shipping. If that sounds like you, join our team and help build the foundation of something great.
How Can We Help?
CALL US:
+48 666 242 266
EMAIL US:
contact@netbulls.io
VISIT US :
Zurawia 71A/1.45
|
15-540 Bialystok, Poland
Dobrzanskiego 7
|
20-262 Lublin, Poland
KRS: 0000469017
NIP: 5423232507
REGON: 200794152